Yor just arrived home from the grocery store with the ingredients needed to make the basil pesto pasta recipe you found online.
As you chop the onions and garlic, simultaneously scrolling on your phone between the ingredient list and instructions, your screen becomes wet and sticky — a problem that persists throughout the cooking process.
This scene is surely familiar to home cooks living in this digital era.
Natalie Tannous and Brent McCarthy want to turn this process on its head with Myka, a hands-free, voice-activated iPhone application that helps home cooks develop their own recipes.
The impetus for the venture stems from frustrations the couple had when trying to re-create dishes they ate while traveling.
"When you're actually trying to make the dish and record the steps that you're doing, writing it down failed," Tannous said. "All these little things that just make the recipe delicious at the end, you kind of forget them."
Myka, short for My Kitchen Assistant, can help, the couple said.
Here is how the iPhone application works: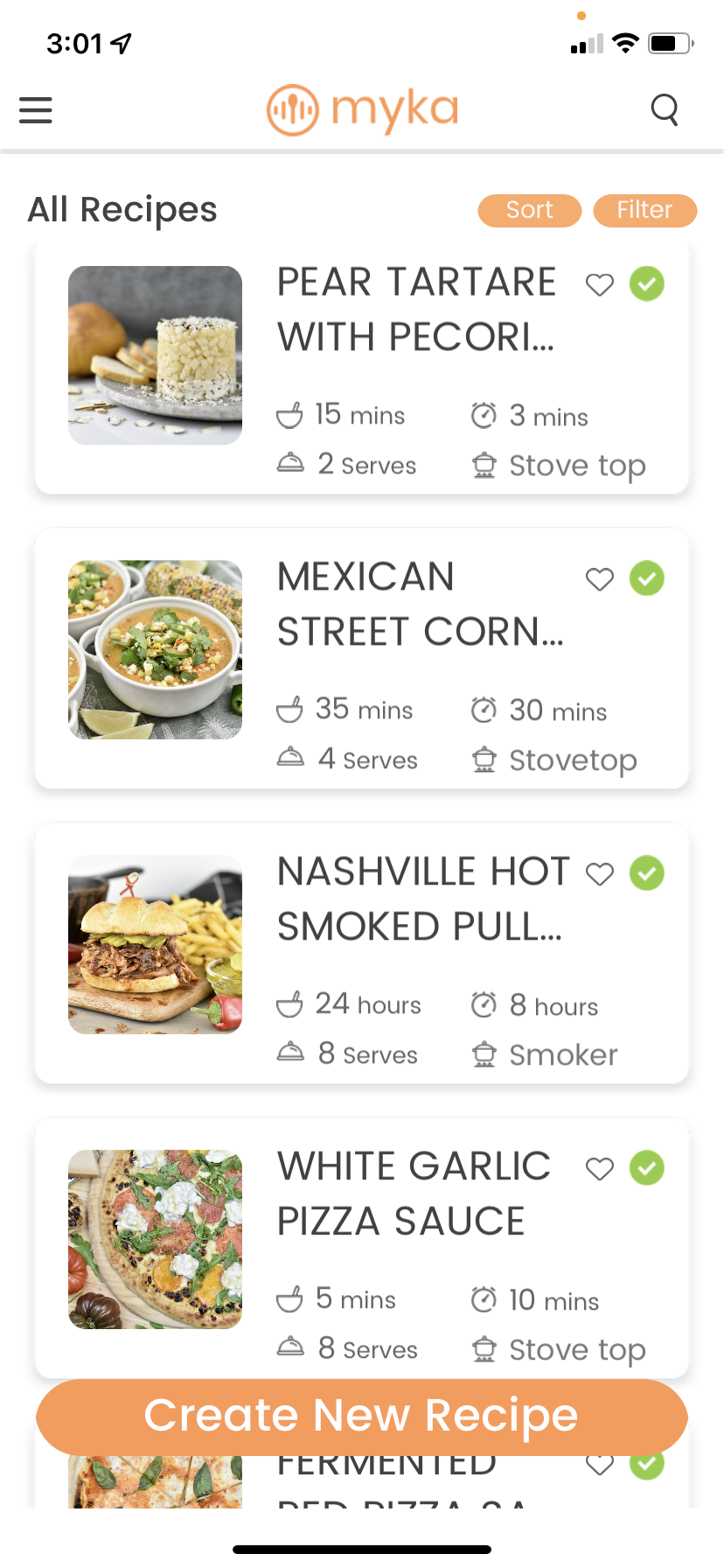 After opening the app, place your phone on the counter and say something along the lines of, "Hey Myka, create new recipe" to begin your recipe session. As you build your recipe, record your steps — if you forget a step, simply notify the app, and its artificial intelligence technology will modify the recipe.
Once complete, the new recipe will be placed in a digital cookbook catalog with recipes that Myka can read back to the user when prompted.
"She extracts the ingredient and the quantity, and then she waits to move on," McCarthy said. "You really shouldn't have to look at your phone to figure out what's going on."
Myka was officially launched on April 30, 2021, and it currently has around 350 users. Despite those modest numbers, Tannous and McCarthy remain optimistic about the application's future, saying they have finally found developers who can execute their full vision.
"I think the biggest challenge we've encountered is outsourcing the work and the language barrier," Tannous said. "Now, we're very pleased with our team that we have."
Tannous said she enjoys using the app to tweak traditional Middle Eastern recipes she learned from her mother, who was born in Jordan. The ability to leave notes that Myka recites back helps when adding new ingredients or making last-minute changes to a recipe, she said.
Moving forward, the couple wants to improve the artificial intelligence aspect of the app to make Myka more intuitive and conversational.
"That's our main goal, and that's something we have our developers working on daily," McCarthy said.
Besides that and growing Myka's following, Tannous and McCarthy hope to create a social platform in which professional and home cooks can follow others and upload their digital cookbooks.
The Myka app currently has about 40 recipes for users to choose from, three of which come pre-downloaded. Available in the iPhone app store, Myka costs $4.99 per month or $29.99 per year and comes with a free seven-day trial.
The app is currently only available for iPhone users, but the company plans to expand to Androids in the near future.